A perfect "long summer weekend" kinda day :) Finally went to the German Tourist's Club near Muir Woods and it was great. Had a great time with Tim (who is visiting from Canada) and some of his glorious friends from his Masters in Sweden. Brunch in Tiburon was awesome and we hit some Ice Cream in Sausalito and a great bar and chill outdoor lounge called Bocce on the way back in Sausalito. Then some more chillin' at Cavallo Point before heading back into SF.
A beautiful, sunny day with some fantastic people and a big change of pace after a busy week. Great relaxing and chill times. This is what summer days should be like.
Out for brunch in Tiburon
Old Mill Park in Mill Valley, this area was BEAUTIFUL
Nap (and Zen) time
Cute dog we met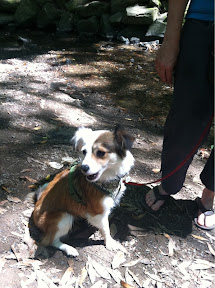 This dog rocked
View from Bocce in Sausalito
Summertime and the livin's easy...